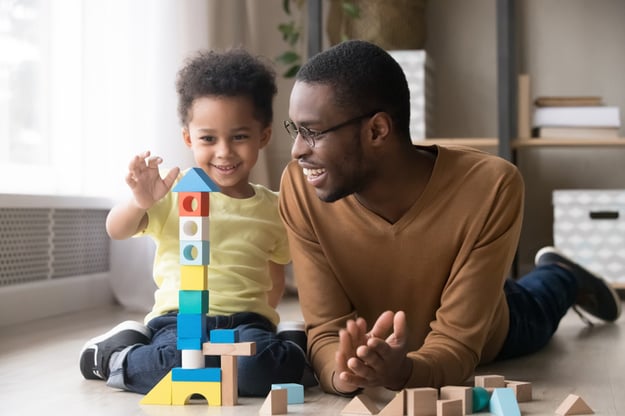 During these days of COVID-19 self-isolation, parents are looking for screen-free activities for their children. The developmental optometrists at The Vision Therapy Center have created a list that's both fun and builds visual skills.
"In addition to these activities, don't forget to make it a priority to get outside for fresh air, exercise and at least 15 minutes of midday sun when possible," said Dr. Brandon Begotka of The Vision Therapy Center.
Dr. Begotka pulled some of his favorites from the Gift List we release over the holidays. (Here's a downloadable PDF of all the suggestions.) Take a look:
Building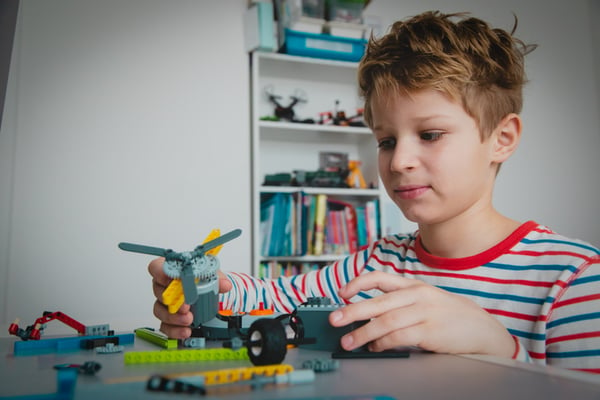 Develop eye-hand coordination and visualization/imagination.
Building Blocks (Ages 1+)
Mega Bloks (1+)
Lincoln Logs (3+)
Tinker Toys (3+)
Legos/Duplos (4+)
Build a Fort
Balance and Coordination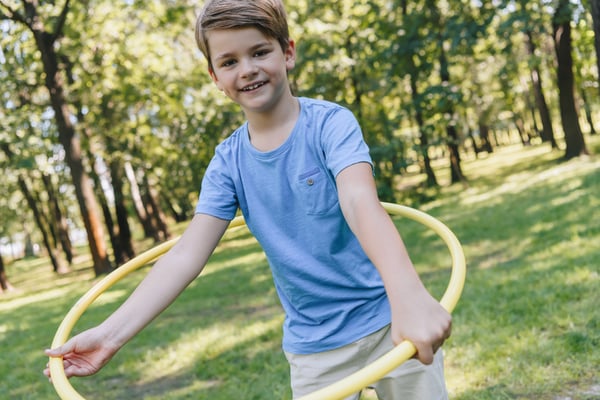 Develop gross motor skills, laterality and bilateral coordination.
Sit and Spin (1.5+)
Hoppity Hop (3+)
Foam Pogo Jumper (3+)
Hoola Hoop (4+)
Jump Rope (5+)
Pogo Stick (5+)
Twister (6+)
Balance Beam/Walking Rail (You can use a 2x4!)
Balance Board Mini-trampoline/Trampoline
Bicycle
Memory Games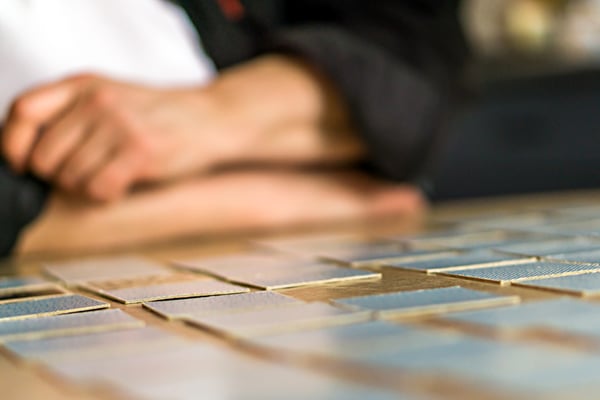 Develop visualization and visual memory.
Memory Game (5+)
Memory Game Using Playing Cards (5+)
Draw Number/Letter/Word on Back (5+)
Simon (8+)
Chicken Cha Cha Cha (5+)
Space Perception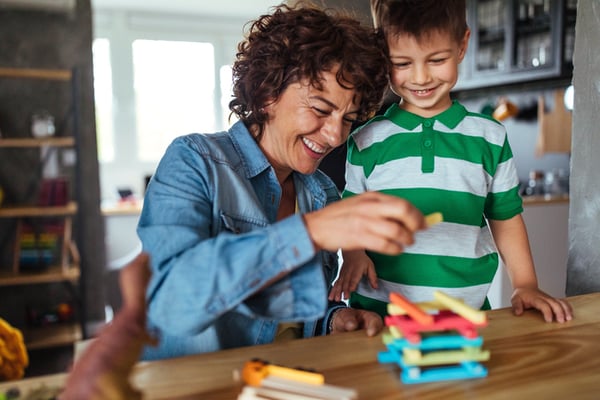 Develop depth perception and eye-hand coordination.
Within arm's length:
Pindaloo (8+)
Don't Break the Ice (3+)
Ants in the Pants (3+)
Egg and Spoon Race (4+)
Fishin' Around (4+)
Jumpin' Monkeys (5+)
Flippin' Frogs (5+)
Pick-up Sticks (5+)
Marbles (5+)
KerPlunk (5+)
Operation (6+)
Jenga (8+)


Beyond arm's length:
Ball (Any kind!) (All ages!)
Balloon Tap (All ages!)
Elefun (3+)
Frisbee Rings (3+)
Dart Games (Velcro) (3+)
Nerf Basketball (4+)
Frisbee (5+)
Box & Balls (5+)
Frisbee (5+)
Ring Toss (5+)
Toss Across (Tic-tac-toe) (5+)
Cornhole Bean Bags (5+)
Oball (Good for kids who have difficulty catching balls) (6+)
Ping Pong (6+)
Badminton (8+)
Pitchback
Visual Thinking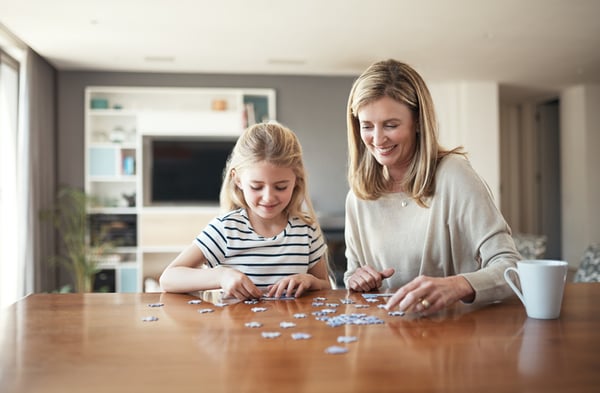 Develop visual perceptual skills including: visual memory, visual discrimination, pattern recognition and sequencing. These skills are important for academics including mathematics, reading and spelling.
Color Blocks and 1" Cubes (1+)
Wooden form board puzzles (2+)
Jigsaw puzzles (3+)
Dominoes (3+)
Old Maid Card Game (3+)
Bingo (3+)
Go Fish Card Game (4+)
Parquetry Blocks (4+)
Checkers (5+)
Perfection (5+)
Guess Who (6+)
Mancala (6+)
Chinese Checkers (6+)
Dice Games (6+)
Connect Four (6+)
UNO (7+)
Spot It! (7+)
Battleship (7+)
Bop It (8+)
Rubik's Cube (8+)
Fine Motor Skills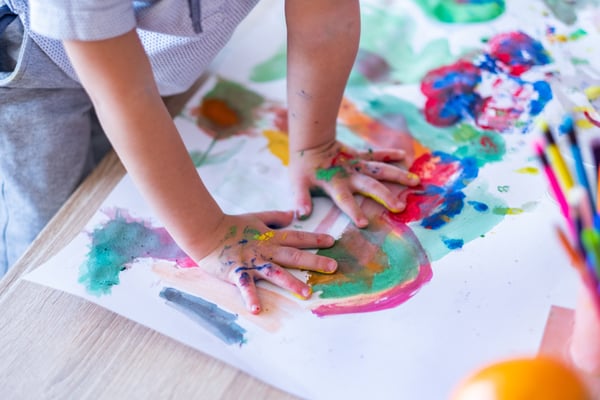 Develop visual-motor integration and fine motor skills.
Finger Paints (1+)
Shaving Cream Drawing (1+)
Kinetic Sand (1+)
Pegboard and Pegs (3+)
Coloring Books and Crayons (3+)
Dot-to-Dot Activity Books (3+)
Play-Doh/Modeling Clay (3+)
Chalkboard Easel (3+)
Large Bead Stringing (3+)
Lacing Cards (3+)
Lite-Brite (4+)
Silly Putty (4+)
Rainbow Loom (5+)
Jacks (5+)
Stencils
Spirograph
Origami Sets (8+)
Paint or Color By Numbers
Bead Craft Kits
Models (Car, Airplane, Ship, etc.)