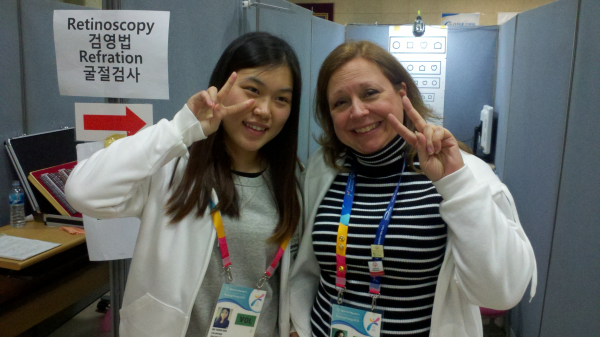 Dr. Kellye Knueppel and Kim Jelinske of The Vision Therapy Center are in PyeongChang, South Korea as volunteers for the 2013 Special Olympics Word Winter Games. We're sharing pictures Dr. Knueppel is sending back to us, including this shot of the "two Kims" - our own Kim Jelinske and an athlete named Kim. What follows are pictures and notes from Dr. Knueppel.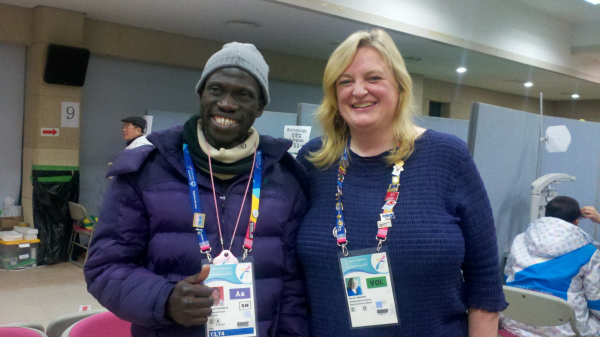 "This athlete is Bilaby, a snowshoer from Muritania. He had eye pressures of 60 which is super high. He has lost most of his vision in his right eye, but still has vision with his left eye. Hopefully, with treatment the vision in his left eye can be saved. In addition to meeting lots of people and working hard I am developing my geography knowledge. Muritania is on the African continent between Morocco and Senegal."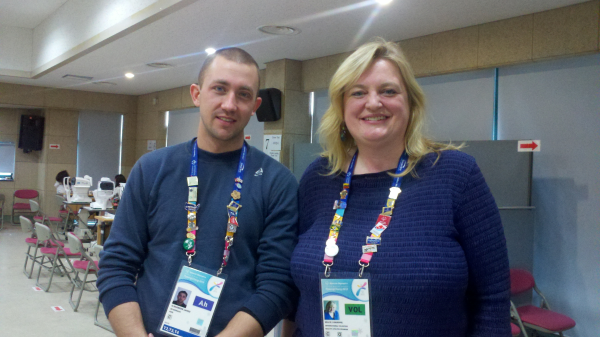 "Coach Lange from Norway. I prescribed glasses for one of his athletes in Norway and she loves them!"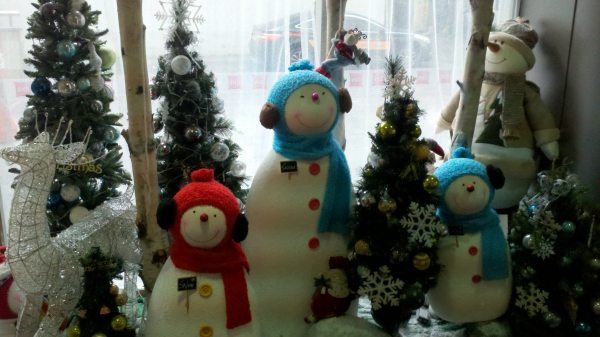 "Christmas decorations are still around in Seoul one month after Christmas!"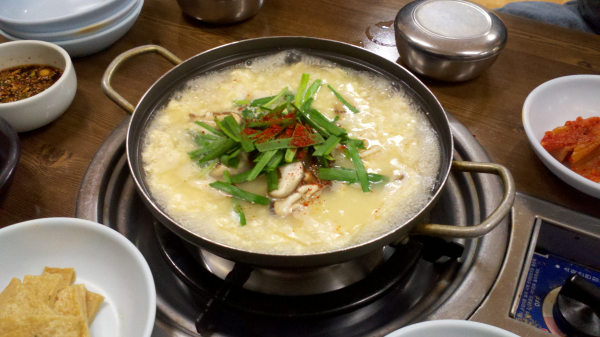 "Soondubu is soft tofu. Delicious!"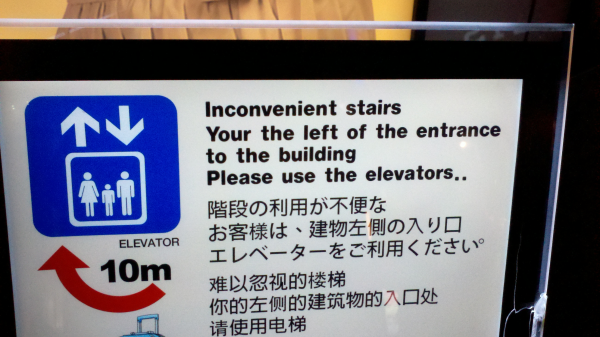 "A sign at the entrance to our restaurant in Seoul. We went to the elevator thinking that it must be difficult to get to the restaurant by the stairs. Turned out that the stairs led directly to the restaurant and the elevator was very inconvenient!"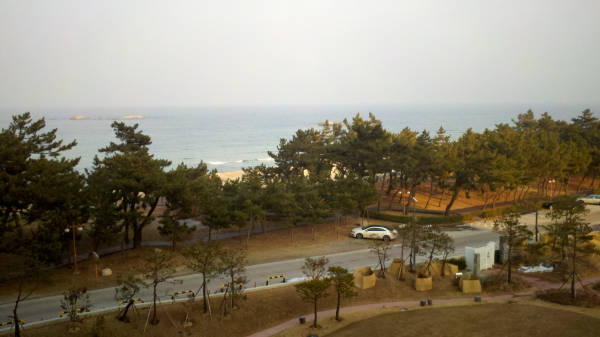 "Our hotel is on the Sea of Japan."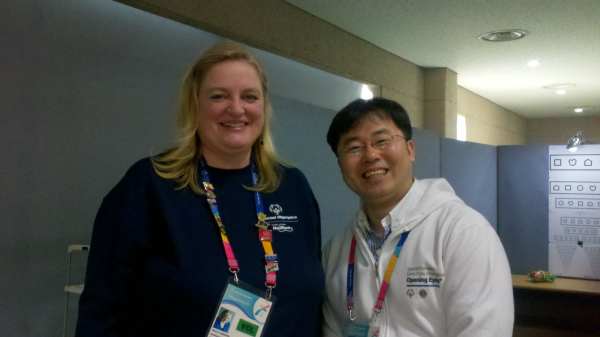 Korean Optometrist Jeong Hoon Choi.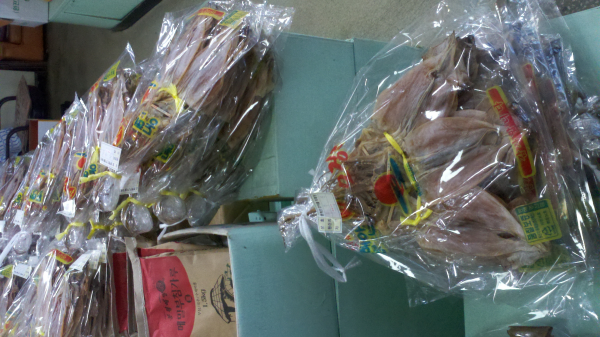 Dried cuttlefish in a gift store in Gangneung bus terminal. Anyone hungry?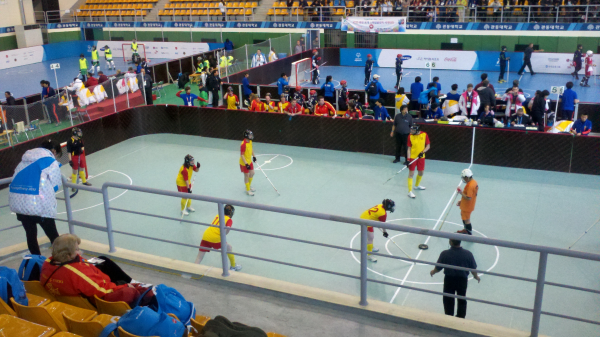 My favorite Special Olympics sport. Most of the Special Olympics sports are played in the usual manner, but floor hockey was created specifically for Special Olympics.
On the far court Korea was playing Japan. No love lost between these two countries. Japan won 4-2: On the near court the Isle of Man vs. Afghanistan. Afghanistan won 3-2 in overtime.
We examined about half of the Isle of Man athletes yesterday and prescribed new glasses for several of them. They didn't have the new glasses yet-perhaps that could have changed the outcome of the game. :-)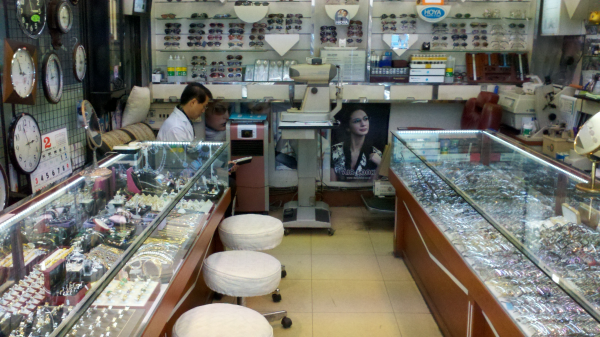 Another Korean optical store.
After helping at the Special Olympics, Dr. Knueppel and Kim will continue on to Japan, where Dr. K will speak at the Japanese Optometry School in Nagoya. We'll keep posting pictures as Dr. Knueppel sends them our way.