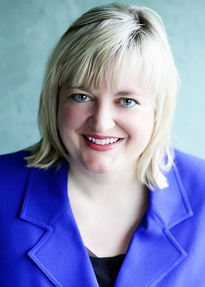 The Vision Therapy Center's Dr. Kellye Knueppel has once again been selected to join an elite group of optometrists volunteering for the 2013 Special Olympics World Winter Games in PyeongChang, South Korea.
"Over five days, I'll be participating in the Special Olympics Lions Clubs International Opening Eyes Program. The bulk of the time I'll be performing eye exams and prescribing lenses," Dr. Knueppel said.

This is the 10th Special Olympics World Winter Games, and it will run from January 29 through February 5. More than 2,300 athletes with intellectual disabilities, representing 113 countries, will participate in seven Olympic-type sports competitions.

Events include Alpine Skiing, Cross Country Skiing, Snow Boarding, Snow Shoeing, Short Track Speed Skating, Figure Skating, Floor Hockey and Floor Ball Demonstration.
Dr. Knueppel has become a regular at these venues. Because of her expertise in vision development within special needs populations, Dr. Knueppel has been asked to participate in the Opening Eyes program at Special Olympics World Games in Greece, China, Japan, Ireland, Alaska and Idaho over the past several years.

The Special Olympics chooses only a handful of international optometrists. In Greece, she joined seven volunteers that hailed from Nigeria, Germany, Lebanon, South Korea, Ecuador and Houston, Texas.

Nearly 7,800 staff members, including volunteers and support agents, will provide assistance in some capacity.

Hard But Rewarding Work

Like the Athens team, this year's doctors were chosen because of their expertise in prescribing glasses for significant vision problems. As a developmental optometrist, Dr. Knueppel regularly sees patients with issues beyond the scope typically handled by general optometrists.

This is no junket. The doctors work extremely hard. In Athens, Dr. Knueppel estimated they screened 200-300 athletes per day over a seven-day period. "I'm not sure the workload will be quite as intense this time, but we'll be busy," she said.

Providing vision screenings at Special Olympics events is nothing new to Dr. Knueppel. As the Clinical Director in Wisconsin for the Special Olympics Lions Clubs International Opening Eyes program, she and The Vision Therapy Center staff have become extremely adept at prescribing lenses for these athletes.

As a group, The Vision Therapy Center has spent countless hours at Wisconsin Special Olympics venues as part of the Opening Eyes program, screening athletes and prescribing glasses. The staff also sorts and distributes the glasses once they're created.

According to Dr. Knueppel, it's vision care that's sorely needed by the athletes. "This population tends to have more vision problems and be lower income, and they often do not have as much access to healthcare. This has been proven to be true in the United States and is even more the case around the world," she said.

Even if they do, it's highly unlikely that many optometrists have seen vision problems on par with what Dr. Knueppel sees at these screenings. At the Athens games, she saw more significant vision problems over one two-hour span than anything she'd seen in the past five years at The Vision Therapy Center.

Next Stop: Japan

After helping at the Special Olympics, Dr. Knueppel will continue her international tour with a visit to Japan, where she'll speak at the Japanese Optometry School in Nagoya.

"It will be an hour and a half discussion about prescribing performance lenses," she said. "It will also be the first time I've ever presented with a translator. I'm excited for it."

Dr. Knueppel notes there is significant interest in her ability to prescribe "performance lenses," which are lenses that are different from typical prescriptions for nearsightedness or farsightedness.

"We prescribe them to improve how people see things in space," she said. "They help people perform better, even though they may not make a difference in how clearly the person sees."

These glasses are prescribed to make reading easier, reduce headaches, improve eye-hand coordination or other reasons. Dr. Knueppel referred to a girl whose mother nicknamed "Messy Melony" as an example.

"Messy Melony was an extremely messy eater," Dr. Knueppel said. "Breadcrumbs everywhere, spilling her milk. But with the glasses on, she could eat without making a mess. In addition, she was much less klutzy—less tripping and running into things. The glasses are very low power, but help her find objects in space more easily."

Dr. Knueppel believes that anything she can do to raise public awareness about the role of performance lenses – from volunteering in the Special Olympics to speaking in Japan – will help people understand the nature of functional vision problems.

"The more we spread the word, the more people we can help," she said. "The world needs to understand how much of an obstacle vision problems can really be."

Look for pictures from Dr. Knueppel's worldwide odyssey in future posts and on our Facebook page!