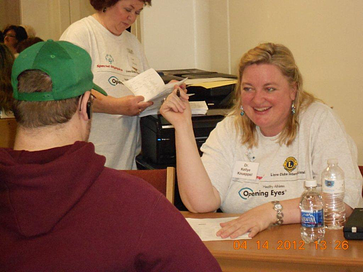 Once again, The Vision Therapy Center has been lending a helping hand to the Special Olympics. On April 14th, we were part of a large volunteer effort to provide vision screening during the Special Olympics Wisconsin State Indoor Sports Tournament.
If you're not familiar with our efforts, Dr. Kellye Knueppel and The Vision Therapy Center staff joins other optometrists and volunteers to provide vision assessments for the athletes.
It's a program known as the Special Olympics Lions Clubs International Opening Eyes Program. Since 2001, the Lions Clubs International has donated over 15 million dollars to sponsor this international effort.

In Oshkosh, a team of 93 volunteers (12 optometrists; 8 optometry students; 13 opticians; 42 Lions Club members and 18 non-clinical volunteers) helped perform vision screening on the athletes. Based on the results, the team prescribed and actually made glasses on- site.
Helping these Special Olympic athletes has always been a priority for Dr. Knueppel. "While many of the athletes have access to optometric care, they may not know it," she said. "Some are afraid to go, while others might not find a doctor who understands their particular issues."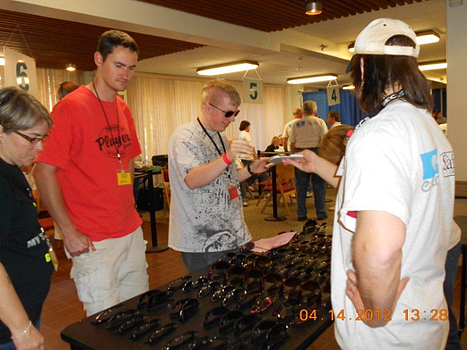 This year, 198 assessments were performed, and 139 of the athletes will receive new glasses or sports goggles. In all, 195 prescription pairs of glasses or goggles were given to the athletes.
The sports goggles are donated by Liberty. While important for all athletes for eye protection in contact sports, they are especially important for Special Olympians, who tend to have higher prescriptions than average and also a much greater incidence of poor depth perception.
The volunteer team is adept at producing the right prescriptions for the often complicated issues. Special thanks go out to Essilor for cutting and edging most of the lenses, and Safilo for donating beautiful high quality frames. Don Rosene of Santinelli was also at the games, cutting and edging lenses so that some of the athletes can receive their glasses right away.
On a related note, Dr. Knueppel was just named the Team Optometrist for the Wisconsin Lutheran College Women's Basketball Team, where she will put her sports vision expertise to work. More news on this in the coming months!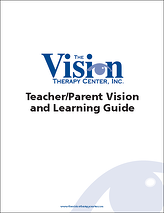 Learn how undetected vision problems can impact a child's ability to learn. Download your free Vision and Learning Guide.