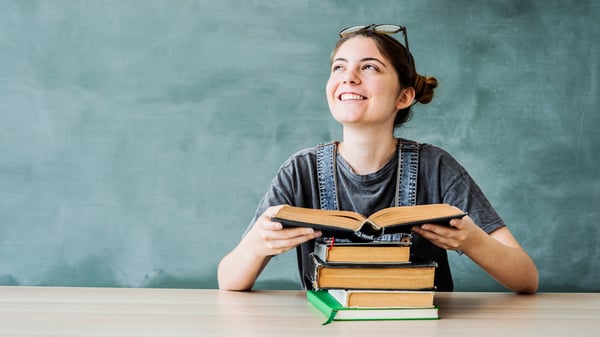 When we provide help for struggling readers through vision therapy, we try to get the reader to visualize things in his or her head. Visualizing, or making pictures in one's mind, makes things easier to remember or memorize, and ultimately easier to comprehend.
Visualization helps you remember information in a simultaneous manner. When you use your auditory system to remember something, such as a song, you will remember things sequentially. For example, many people learn the alphabet by singing the ABCs song.
Singing that catchy little tune definitely cemented those 26 letters in order in your head after a while, but many people still have to recite a few lines of the song to remember which letter comes next and often need to start from the beginning. Unless you practice it, most people don't immediately know which letter comes before or after most of the letters in the alphabet.
Dr. Knueppel mentioned that it is difficult to find people who can file things correctly as errors are made in alphabetizing. She has had college students with excellent grades working in the office that frequently misfiled things because they did not know the alphabet at an automatic level, even though they have been able to sing the alphabet song since a very young age. College students!
Visualization provides a more effective method for learning and retaining facts and concepts. An example of visualization: Think of an ice cream cone. Visualize it in its entirety – the flavor, the type of cone, how big it looks in your hand. Imagine yourself eating it, including how great it tastes. The more details we add to the picture, the easier it will be for you to remember that ice cream cone, long after our discussion is over.
Part of being able to visualize effectively is getting better and better at the details (the type of ice cream, the cone), so that picture will remain vivid in our minds. Visualization is why the best books you'll read create vivid pictures in your mind. The more action you can see, the more you'll retain the story.
How to Teach Visualization:
You can help students practice visualization when they read by instructing them to make a movie in their minds. Try and get them to not only picture their subject, but also the setting. When learning the alphabet, for example, have them picture each letter, perhaps with a specific color or shape. Get them in the habit of visualizing every time they read. In addition to "seeing" a visual image in your mind, you can add sensations of touch, movement, smell, taste and auditory (speech or hearing) information.
Using your auditory system to learn is a great way to remember something, but the most effective, long-term learning comes through visualization.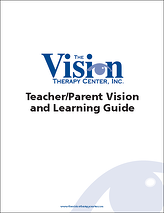 Learn how undetected vision problems can impact a child's ability to learn. Download your free Vision and Learning Guide.