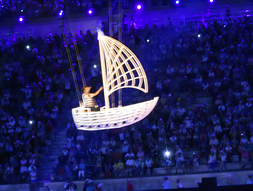 In the second part of this three-part series, I touched on Dr. Kellye Knueppel's altruistic nature, which has led her to devote countless hours to the Opening Eyes program over the years. Her trips to the Special Olympics World Games are designed to help people with vision problems, without a doubt. But there is an optometric challenge to this undertaking.
In Athens, Dr. Knueppel worked as one of seven international volunteers for the Special Olympics Lions Clubs International Opening Eyes program at the Special Olympics World Games. The group featured optometrists and ophthalmologists from Nigeria, Lebanon, Germany, South Korea, Ecuador and the United States (Texas.)
Dr. Knueppel was chosen because of her ability to prescribe the proper glasses for significant vision problems. As a vision therapist, Dr. Knueppel is accustomed to treating vision problems that elude typical vision screening processes. But the cases in Greece were extreme, even by her standards.
Dr. Knueppel saw more severe vision problems over a two-hour span at the Special Olympics than anything she'd see over five years at her vision therapy center. While the severity of the problems was surprising, the fact that it was occurring among the Special Olympics Athletes was not. "Eye care in this population is often neglected despite the fact that they are more likely to have serious vision problems," she said
Besides diagnosing the problem, Dr. Knueppel's next big challenge was to find the correct prescription. Because the population has cognitive disabilities, prescribing a set of powerful lenses can be extremely disorienting to an athlete. "The tricky part is finding the glasses that are less power than what we measure, but still provide functional improvement to the athlete," Knueppel said.
Not only did Dr. Knueppel and the other volunteers handle significant vision problems, they dealt with them in great quantities. Dr. Knueppel estimated her team screened nearly 2,100 athletes. "Over the seven-day period, I performed refractions from 9am to 7pm," she said. "As a group, we screened 200-300 athletes per day."
Dr. Knueppel enjoyed the challenge. "The more people you see, the better your skills become," she said. "They kept asking me if I wanted to do something else, because generally people don't like to perform refractions. I said 'No, that's why I'm here.'"
The athletes were lucky to have Dr. Knueppel in Athens. And we're just as fortunate to have her back.
Click here to see a photo collage of Dr. Knueppel's trip.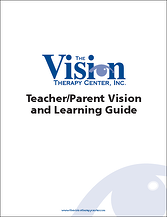 Learn how undetected vision problems can impact a child's ability to learn. Download your free Vision and Learning Guide.