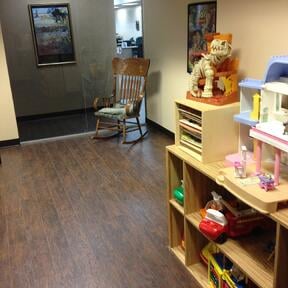 The Vision Therapy Center is focused on improving the functional vision of our patients. Over the last few months, we've also been engaged in improving the functionality of the center itself, and we'd like to share some photos of the progress.
They say you have to live in a place for a while before you can really effectively decorate it. After living in this space since 1995, Dr. Kellye Knueppel and her team had accumulated a laundry list of improvements. This past year, we decided to make some changes.
Construction began last year, and while there is still some fine-tuning to our Brookfield office space, the renovation is 90 percent complete. The overall goal of the remodel was to create a new examination lane, streamline the check-in and checkout process for our clients, and to generally improve the overall experience. Here is what the results look like to date:
Lobby Area Goes High Tech
Besides new flooring, the lobby area will n0w feature three video screens that will provide service updates and patient's success story collages. We're also moving the lobby seating to a pod formation, and including charging stations for your electronic devices.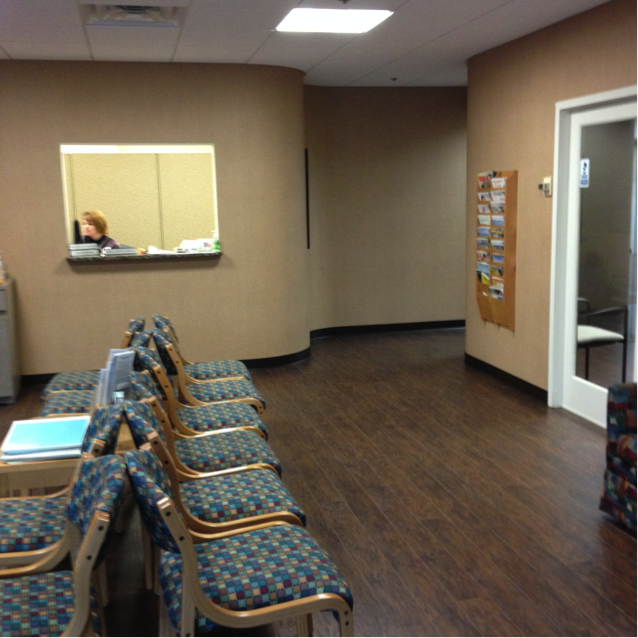 Lap-desks will also be provided for parents or family members waiting in the lobby. I'm pictured here, typing this blog post while using a lap-desk.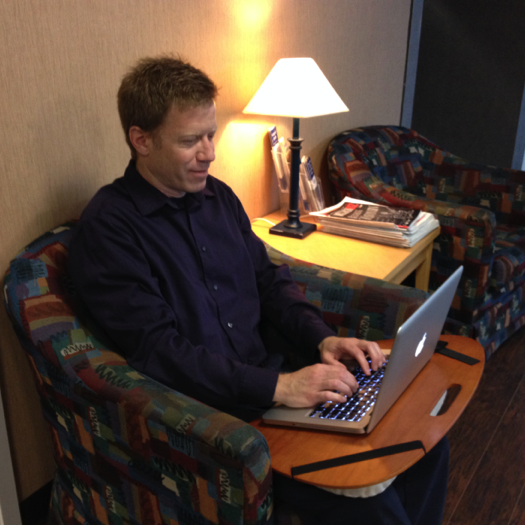 There are also convenient little clip-on lights available. It's a nice way to ensure your workspace is well lit and you've avoiding eyestrain.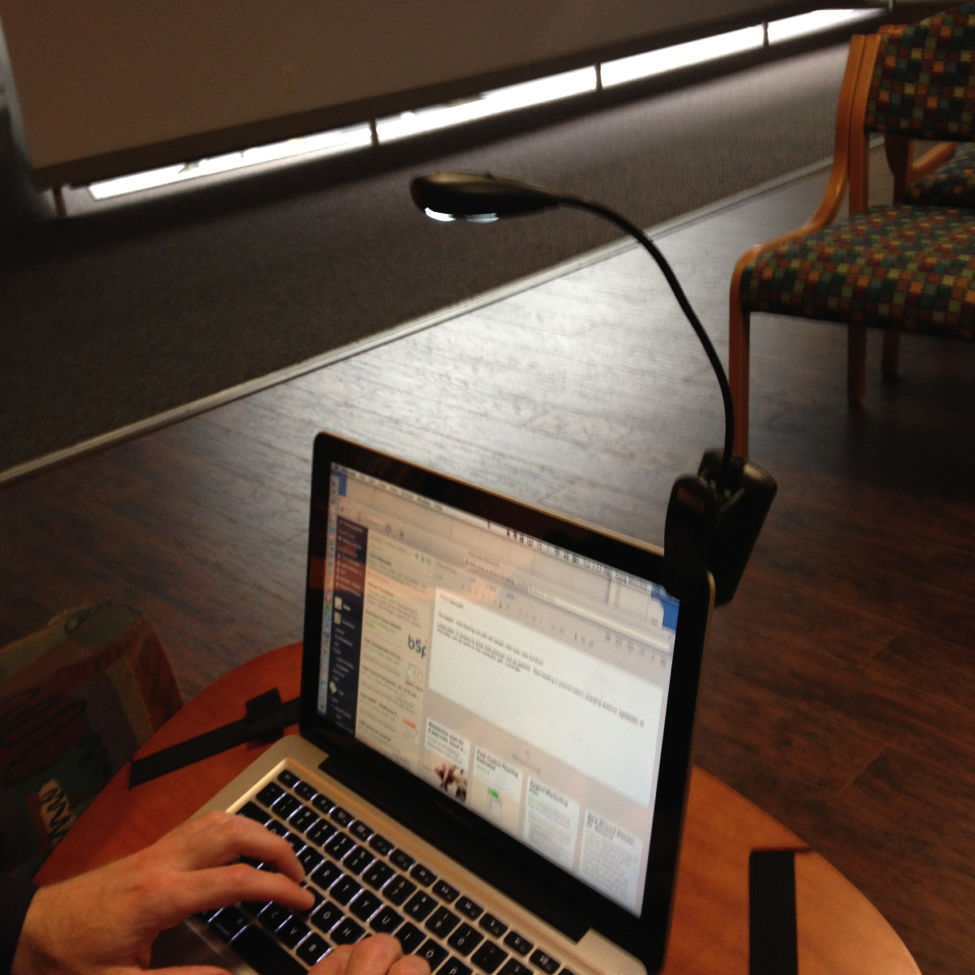 We also retrofitted our snack table. New additions include gluten-free bars, raw nuts, and low/no sugar treats. Of course, we still have a few candy options for those with the incorrigible sweet tooth. All proceeds from the sale will be donated to the Starfish Scholarship, a non-profit fund to help children access vision therapy treatment.
And naturally, there are always Goldfish available.
Toy Room – New Floor, New Toys
We pulled the old carpet out of our toy room and installed new flooring and furniture. We'll also be adding new toys to the mix, including many designed to improve functional vision.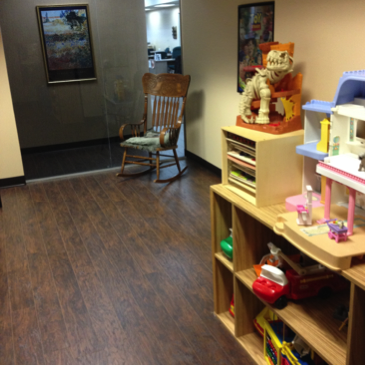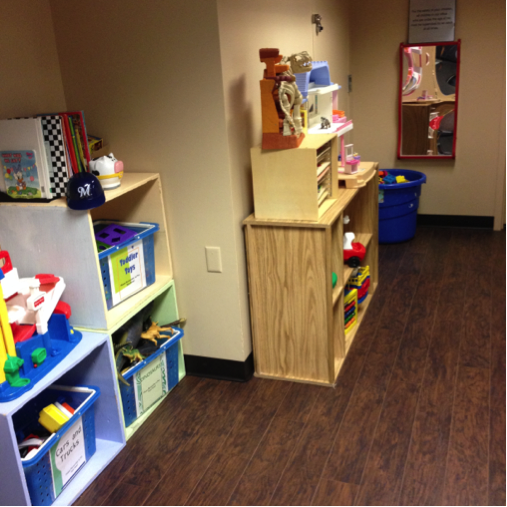 Our front desk has been replaced by a window, so our staff can easily see who is in the lobby without having to stand and peek over the desk credenza.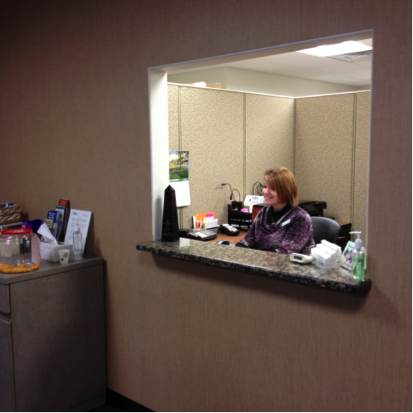 The hallway then curves into the main therapy area – love the wavy look.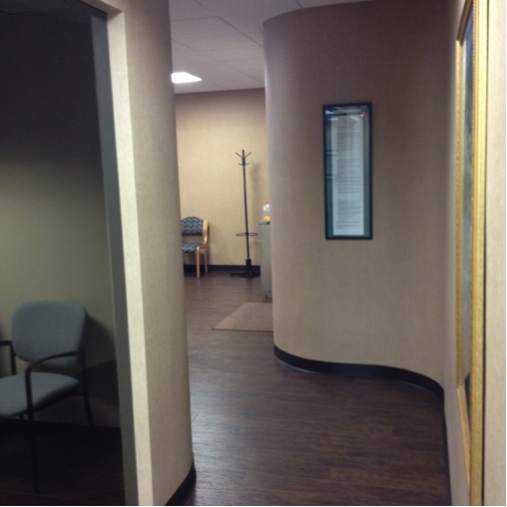 In the main therapy room, we have a new checkout window. When you're done with an appointment, you can easily check out here. This will ease any congestion at the front desk and make your visits more efficient.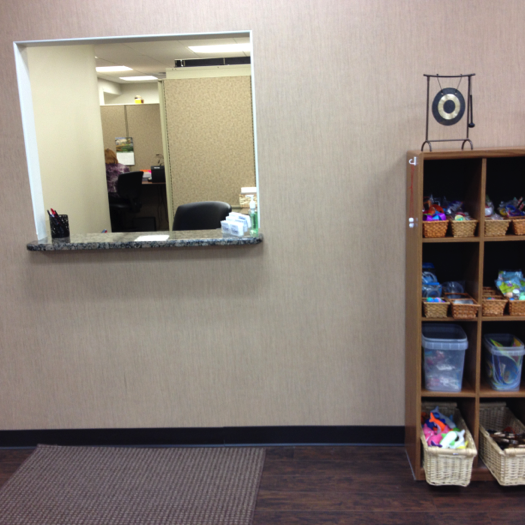 The main therapy room received new flooring and was painted. Unfortunately, the carpeting was defective, and we're in the process of replacing it. There may be some more on-site construction in the coming months, but we'll do our best to minimize disruption.
New Examination Lane – More Flexibility
One of the biggest improvements is the addition of a new examination lane, where doctors perform exams. We now have two examination lanes, which will allow us to accommodate more patients. The exam room includes a state-of-the-art eye chart / video screen.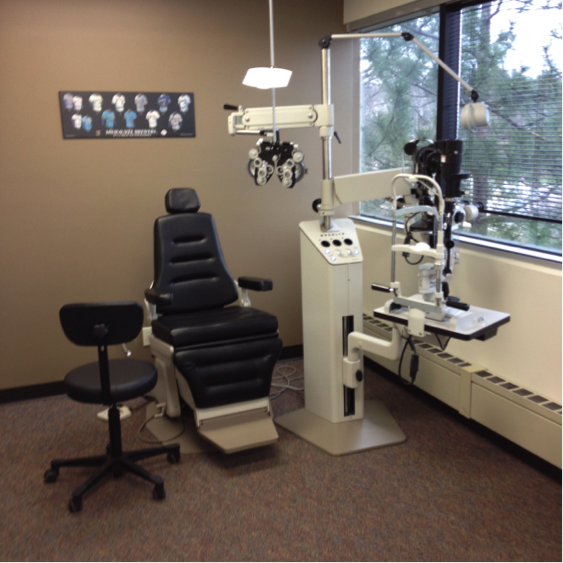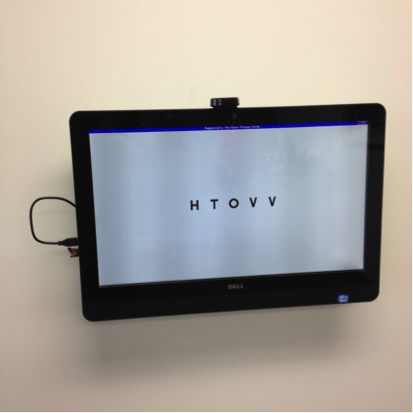 Patients of The Vision Therapy Center may notice that Dr. Knueppel's bobblehead collection is absent from the exam rooms. For some reason, we didn't deem it as high a priority as the Snellen eye chart, but rest assured, the bobbleheads will be back in the near future.
Syntonics Space / Quiet Room for Added Focus
As we now use Syntonics more and more with our patients, we designated a room solely for its use. This "quiet room" can also be used by our therapists for patients who feel a bit overwhelmed and distracted in the main therapy room.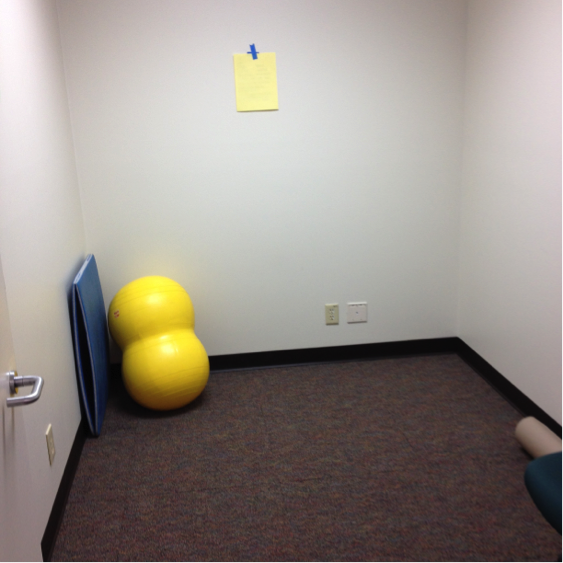 Vision Therapy Resource Library
Finally, we've added a lending library, where we'll provide vision therapy resources for patients, occupational therapists, fellow optometrists, and anyone interested in learning about functional vision. If you're interested in browsing our shelves, be sure to ask about it when you visit next.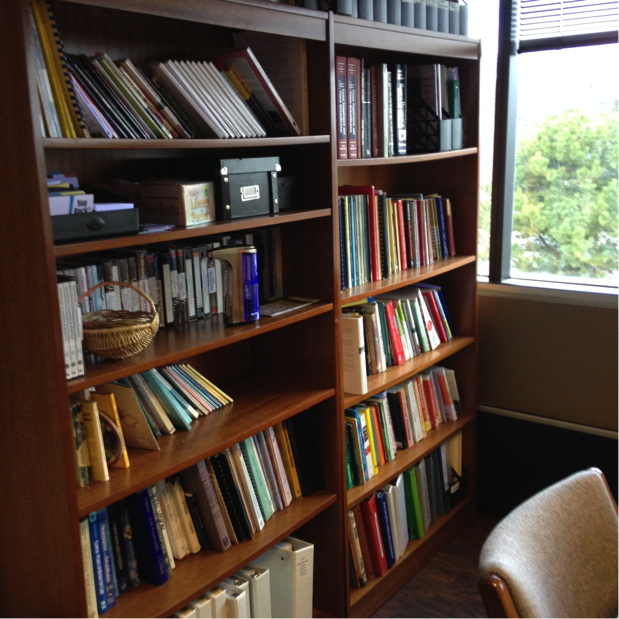 Thank You, Thank You, THANK YOU!
If you've ever done a home renovation, you know how stressful and difficult the process can be. Remodeling an office space is no different.
We truly appreciate your patience and flexibility throughout the process. As we mentioned, there is more detail work yet to be done (and some defective carpet to replace), but by and large, we consider ourselves out of the remodeling woods.
Hopefully, you'll find the new Vision Therapy Center space to be extremely functional. If you have any suggestions, please share them with us. And again, thank you for being accommodating during the remodeling process!