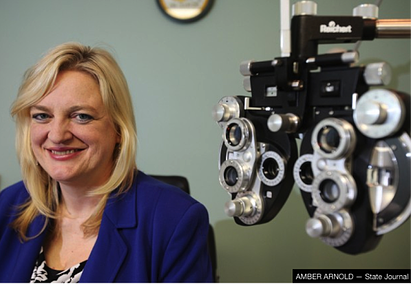 It's been an exciting year for The Vision Therapy Center, and we're happy to have helped so many vision therapy patients. Along the way, we've developed a wish list for the coming year, and we're hoping it makes its way north before December 25th.
Before we delve into what we'd like from the man in red, The Vision Therapy Center would like to extend a sincere thanks to all our patients, friends and family for a tremendous 2014. We truly appreciate everyone extending the message about vision therapy and functional vision problems.
We're hoping to reach even more people who struggle with functional vision problems in 2014. With some help from you and St. Nick, that will happen. Here is our wish list for 2014:
An asterisk for every Snellen Eye Chart. The letters on the Snellen Eye Chart are used to measure acuity. But we think the eye chart should also include a huge asterisk with an explanation that the test doesn't cover functional vision problems.
An "a-ha" moment for educators that vision comes first. We truly value our educators and all the work they do in the classroom. However, for many educators, there needs to be an "a-ha" moment when they realize that if a child's functional vision doesn't work correctly, it doesn't matter how good the curriculum or the teacher is – the student will not succeed.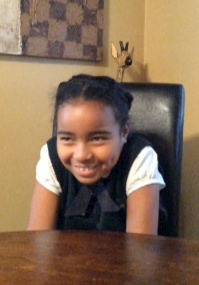 A huge success for our Atonement project. If you haven't read about our ambitious Atonement project, check it out. We're already seeing some very positive results. We look forward to completing the project and sharing our findings; hopefully this will be what triggers #2 on our wish list.
An open ear from all our friends and followers. How many times have you been in a conversation with someone and they've mentioned their child is struggling in school? We need to ensure that these frustrated parents understand that functional vision problems might be the cause of those school struggles. So open your ears, and then share your knowledge of vision therapy.
A day off for Dr. Kellye Knueppel. In the past year, Dr. Knueppel has traveled to Seoul and PyeongChang, South Korea for the Special Olympics and the Japanese Optometry School in Nagoya, Japan; served as President for the Wisconsin Optometric Association; and launched The Atonement Project. Give the lady a vacation already!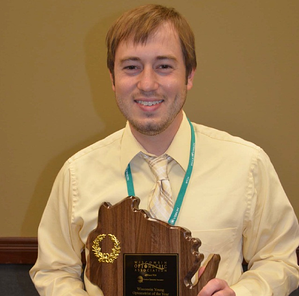 A picture frame for Dr. Brandon Begotka. He's going to need it to frame his fellowship certificate from the College of Optometrists in Vision Development (COVD). Dr. Begotka was certified as a COVD (FCOVD) earlier this year – congrats Dr. B!
A kindly benefactor for the Atonement Project. The Vision Therapy Center is providing vision therapy for the students at Atonement Lutheran, as we mentioned earlier in the post. We'd love to get the support of a philanthropist who deeply wants to improve education. It starts with vision!
Extra presents under the tree for our vision therapy patients! These kids (and adults) have put in a lot of time on their vision therapy over the past year. They deserve an extra reward for their effort!
Extra hugs for the parents. Likewise, for the parents of our vision therapy patients, you also deserve a big hug for persevering and helping your child through the many activities and office visits during the year. Your children will thank you for all your sacrifice!
A visit to the chiropractor for our vision therapists. They've been bending over backward to keep the Brookfield office steady this year, as it was completely remodeled. A special thanks to our doctors and vision therapists for maintaining our exceptional standard of care through the year.
A "Like" and "Favorite" for all our Facebook and Twitter friends. They've retweeted our posts and helped us spread the word about vision therapy. We appreciate all their support!
A standing ovation for the parents who shared their vision success stories. This year, we shared more vision therapy success stories than ever before. We are so indebted to the parents who shared their passionate, heartfelt tales with our audience.
These stories have opened the eyes of many parents, and helped people understand how functional vision problems can have a profound impact. Here are a few from the past year:
Vision Therapy for Convergence Insufficiency Proves Highly Effective
Tasha Writes About Her Own Vision Therapy Success
Discovery of Daughter's Lazy Eye a Surprise for Family
He Never Read a Book Until Frustrated Mom Found a Solution
Her Symptoms of Dyslexia Turned Out to be a Vision Problem
VIDEO – The Results of Vision Therapy Treatment for Strabismus
We hope Santa can put the elves to work on this wish list. It would make for a tremendous 2014!
Merry Christmas to all from The Vision Therapy Center!