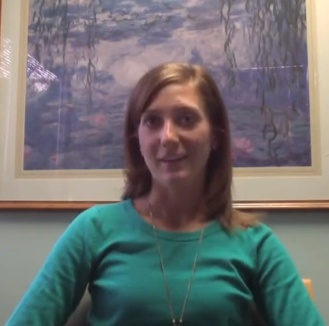 As part of their clinical rotation, optometry students often are placed at The Vision Therapy Center under the tutelage of Dr. Kellye Knueppel. Kelli Theisen, a fourth-year optometry student at The Illinois College of Optometry, shared with us her experiences with vision therapy in a clinical setting.
It's one thing to read about vision therapy in a textbook and listen to it described in lecture. It's quite a different experience to work with patients and watch as it helps improve their functional vision.
Listen to Kelli as she describes:
Her previous exposure to vision therapy
Her first encounter working with vision therapy activity and tools
Her reaction to seeing improvement in children's functional vision

We wish Kelli the best of luck as she completes her last year!